It's that time of year again.
The day we have all anticipated - only to realize yet again, that it means nothing
Pitchers and Catchers are reporting, or in the Mets case: Catchers and Catchers.
Understocked in the throwing department, overstocked behind the plate, and with enough Japanese players to have post-game sushi each day, the Mets are ready to roll. (There is a pun on roll & sushi but it is your call if you want to activate it.)
The Mets promised they'd make moves, but I guess they weren't referring to adding or subtracting players. Whether it's the
construction of the new Mets' Hall of Fame
(Museum), the
renovation of Citi Field's bullpen area
, the
lowering of the Center Field wall
, the
painting of the stairwells' orange
, the
proposed Mascot Race
during home games - the Wilpons and Company are busy.
Technically, one can deem the bullpen renovation and wall-lowering as on-field moves if he or she is desperate. I choose not to.
"What about the Bay signing?" the critics shout. "Isn't that good for something?"
Well, I guess so, but fans believe, understand and know that the Jason Bay deal was done, and only done, for ticket sales. It is a tad unfair since how can anyone prove that the Wilpons acted mainly with ulterior motive, but the proof is in the food-poisoned pudding. The Mets feature on their website
a video starring Jason Bay
, with the caption, "The Mets believe they have what it takes this season, so log on to Mets.com for ticket package plans." Translation:
We got who you wanted, now can you buy tickets? Geez.
Sitting on the train today, I was lucky enough to be near a Pirates fan and Nationals fan who were both arguing as to who had the better team going into 2010. It began getting a tad awkward, so I improvised. I told them, "I'm a Mets fan, can you please both stop?"
They consoled me until I got off the train.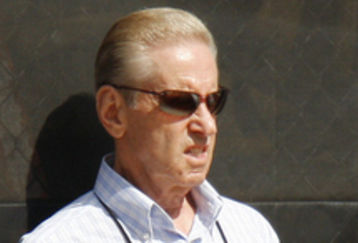 It's tough these days to root for a team you can't change, put up with incompetent and money-hungry upper management, and watch season after season how the latter mishandles the injuries of the former.
I believe in comebacks. I believe in winning. And most importantly, I believe in change.

Let's Go Mets!